Filter by Category
Travel
Exploring Istanbul and Turkey
with Steve Collins

Oct 11, 2022 at 6 pm

, runs for 1 week
ZOOM
Take a virtual tour of the fabulous former capital of both the Byzantine and Ottoman empires, along with highlights from Turkey.  There will be a ocus on Istanbul, the Princes' Islands and the Turkish coast.
Steve Collins is the State House Reporter for the Sun Journal and co-founder of Youth Journalism International, an Auburn-based charity that teaches journalism to students around the globe.
Will run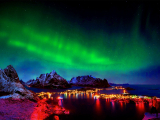 Travelog: Norway; the Arctic Circle; and the Northern Lights
with Eve Fralick

Oct 12, 2022 at 6:30 pm

, runs for 2 weeks
ZOOM
Norway is famous for its breath-taking fjords, Nordic folklore, and the Arctic Circle, with its elusive, mysterious northern lights.  Join world traveler, Eve Fralick, on her spectacular winter journey through the World Heritage Site port city of Bergen...to the capital city of Oslo...via the Flam Railroad, which National Geographic describes as one of the top 10 train rides in Europe.  In this Zoom course, travel with Eve on a whale watch surrounded by icebergs; as she meshes a dog sled in the bitter Arctic night and witness spectacular, multi-color displays of the Aurora Borealis from over 275 miles north of the Arctic Circle.
Eve has backpacked around the world, off the beaten path where few others venture.  She documents her adventures in travelogues and presents them at libraries, schools, and civic groups.
Will run